Jeff McLellan - President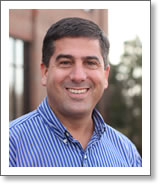 I am excited to announce that I have purchased LBM Construction Company. Over the years, growing and developing LBM has been a passion of mine so now as owner, the company can continue our mission of being on the forefront of construction in the health care, retail, institutional, manufacturing, shopping centers and commercial real estate industries.
What we do here at LBM Construction Company, Inc. is close to my heart. I am proud of the values and principles that our company lives by everyday. We define ourselves by a desire to build and construct more than just what our client's expect. We are building their visions and making them a reality through our solid commitment of quality construction, high integrity and extensive experience. I am very proud of our devoted employees and their quality workmanship, honesty, integrity and professionalism that drives them to produce the highest quality buildings for our clients. Our bottom line is that we want to exceed our clients' expectations and create a long-term partner.
Day in and day out, we work closely on the details of each project with our clients. Our one-on-one approach means that we are committed to the highest standards of excellence, quality service and high performance. We put our clients first because their goals and vision drive our company as a leading general contractor. We have extensive experience in a multitude of industries as well as construction management. We also feature an innovative "Design-Build" program which allows our clients to work closely with all contractors "under one roof." We believe that an enjoyable work environment along with our desire for innovation, create the state-of-the-art buildings that our clients' deserve.

"It's unwise to pay too much, but it's worse to pay too little. When you pay too much, you lose a little money - that is all. When you pay too little, you sometimes lose everything because the thing you bought was incapable of doing the job it was bought to do. The common law of business balance prohibits paying a little and getting a lot - it can't be done. If you deal with the lowest bidder, it is well to add something for the risk you run and if you do that, you will have enough to pay for something else." - John Ruskin, Author-Economist